This poor room
4 mins, solo viola
Watch above, or on Lawrence Power's Instagram
----
A new work for solo viola, commissioned by The Viola Commissioning Circle as part of Lawrence Power's Lockdown Commissions series.
At the beginning of the lockdown, Edward Hopper's lonely, house-bound figures were trending: we were 'all Edward Hopper paintings now'. People were sharing the cut-off, outward-gazing women of Morning Sun, or Cape Cod Morning, and photoshopped Nighthawks empty to suit the times.
When I started writing this viola piece in May, I thought of Edward Hopper's empty paintings, favourites remembered from school art classies, Sun in an Empty Room, and Rooms by the Sea, thinking of the new emptiness of places like offices, cinemas and pubs, and the daytime invasion of flats and houses which would often otherwise lie peaceful and empty most of the day.
This poor room is an introspective piece, built out of a repeating melody that becomes obscured by progressively busier music.
This piece was be recorded at Lawrence Power's home, and broadcast on social media on Christmas Day 2020.
---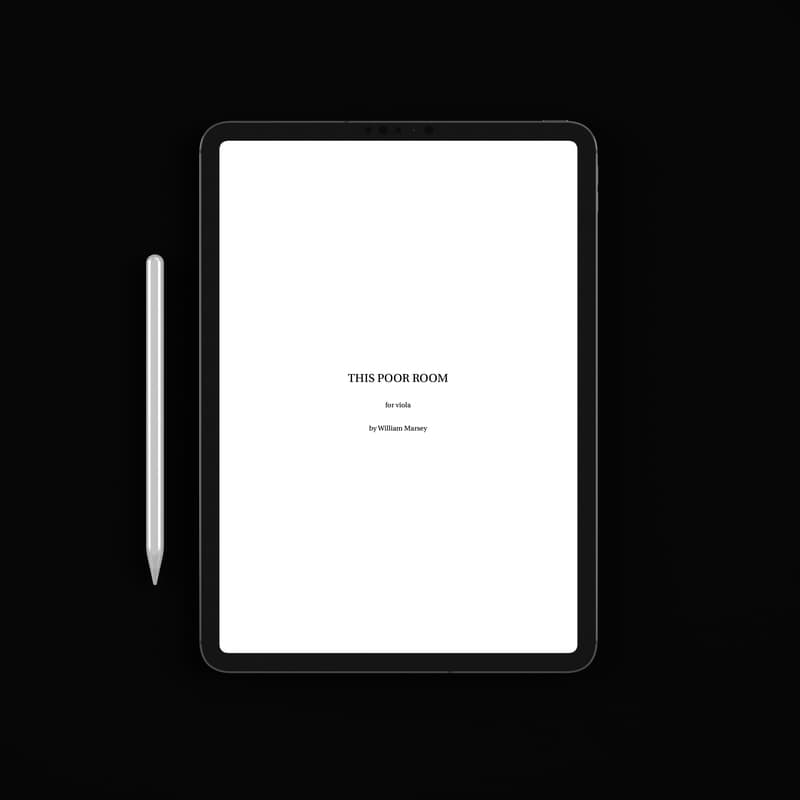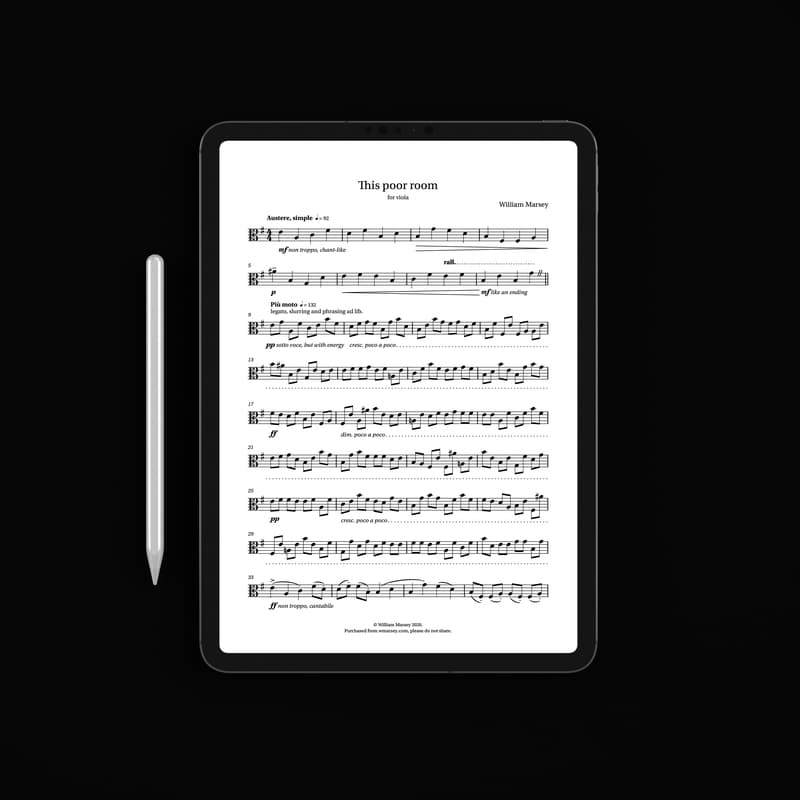 Sheet music
This poor room
PDF download
£12
Shipping: £0.00
5 pages, 8x10
Total £12.00
---
Purchase Info
PDF sales
PDFs will be automatically prepared and you will receive a download link within an hour after purchase, sent to the email associated with your paypal account.
PDFs are for personal use only. Do not distribute them to others or print out extra copies for friends or students.
If you'd like to perform or distribute the work please contact me at [email protected].
Physical sheet music sales
Sheet music is posted within 4 working days of receipt of payment.
Postage
Physical goods are sent by standard 2nd class post.