Be nice to see you
8 mins, string quartet and recorded sound
"an intriguing yet strange work, and somewhat disturbing"
-- Planet Hugill
Summer 2019 I recorded my phone calls with my parents and wrote music around their voices. The result was a 7 minute piece for string quartet, recorded voices, and field recordings made around my London and Hartlepool homes.
Mixing personal phone calls, real-world sounds and composed music, Be nice to see you is a portrait of nostalgia and family, playing out through the voices of my parents.
Originally intended as a more general look at Hartlepuddlian speech and story-telling, Be Nice To See You gradually became a more personal project as it developed, concentrating just on the phone calls with my parents. Revealing only the parents' side of the conversation, and fragmenting that speech, the listener is left to concentrate on the creative turns of phrase, and the musicality of the voices as they interact with the instrumental music.
Be nice to see you celebrates the skill and creativity to be found in day-to-day speech, expressing homesickness, and the desire to renew connections with where you're from.
The string quartet was Ligeti Quartet, and the piece was written for New Creatives North. New Creatives is supported by Arts Council England and BBC Arts. Listen to it now on BBC Sounds.
The piece has also been recorded by The Solem Quartet on their debut disc. Listen here.
William Marsey: Be Nice to See You by William Marsey on Scribd
---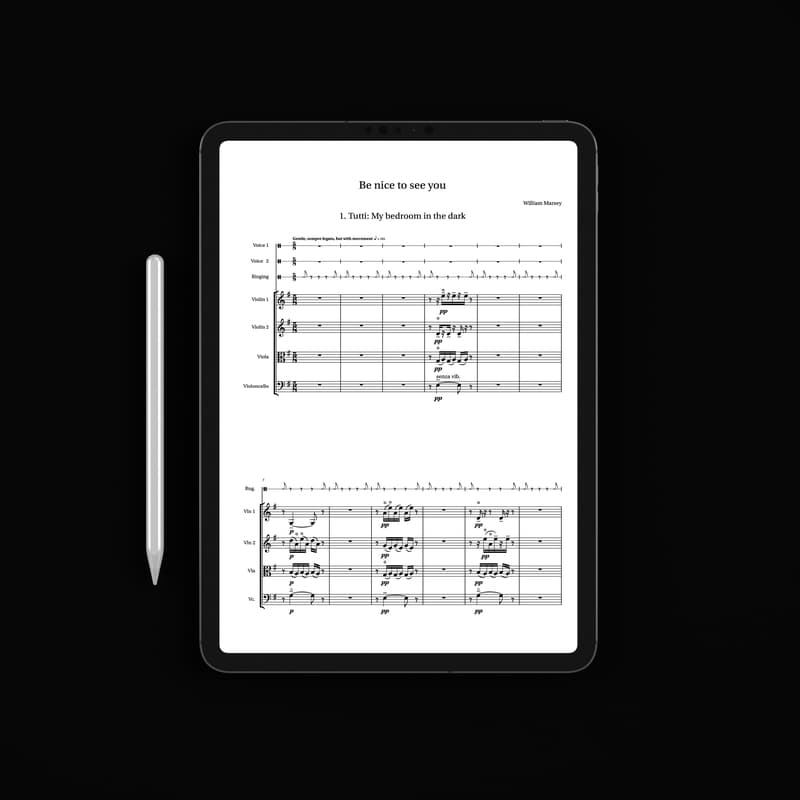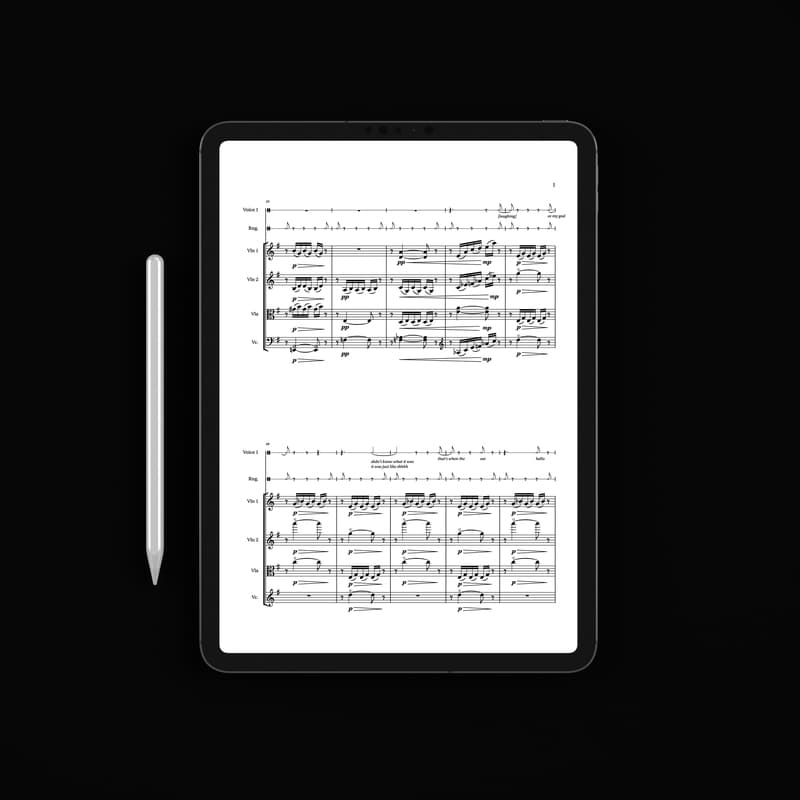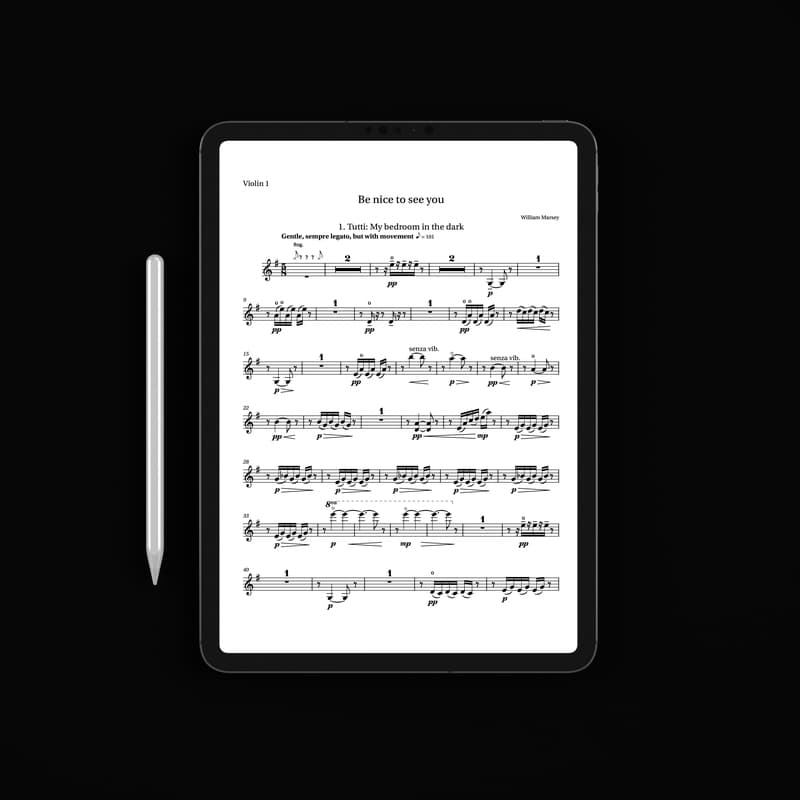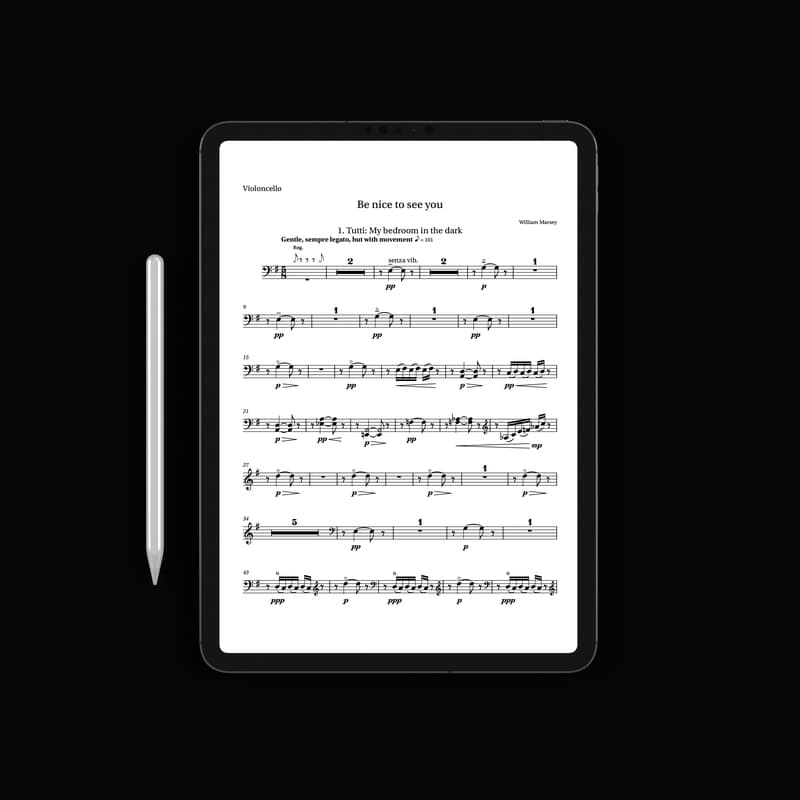 Sheet music
Be nice to see you
Full score and parts PDF download
£20
Shipping: £0
32 pages
Total £20.00
---
Purchase Info
PDF sales
PDFs will be automatically prepared and you will receive a download link within an hour after purchase, sent to the email associated with your paypal account.
PDFs are for personal use only. Do not distribute them to others or print out extra copies for friends or students.
If you'd like to perform or distribute the work please contact me at [email protected].
Physical sheet music sales
Sheet music is posted within 4 working days of receipt of payment.
Postage
Physical goods are sent by standard 2nd class post.
Past events
The Frankland Quartet are playing Be nice to see you, live and on livestream. Tickets here.

The Frankland Quartet plays 'Be nice to see you' at Berwick Music Series.

This short piece, made under the New Creatives / Arts Council Scheme, is available online.