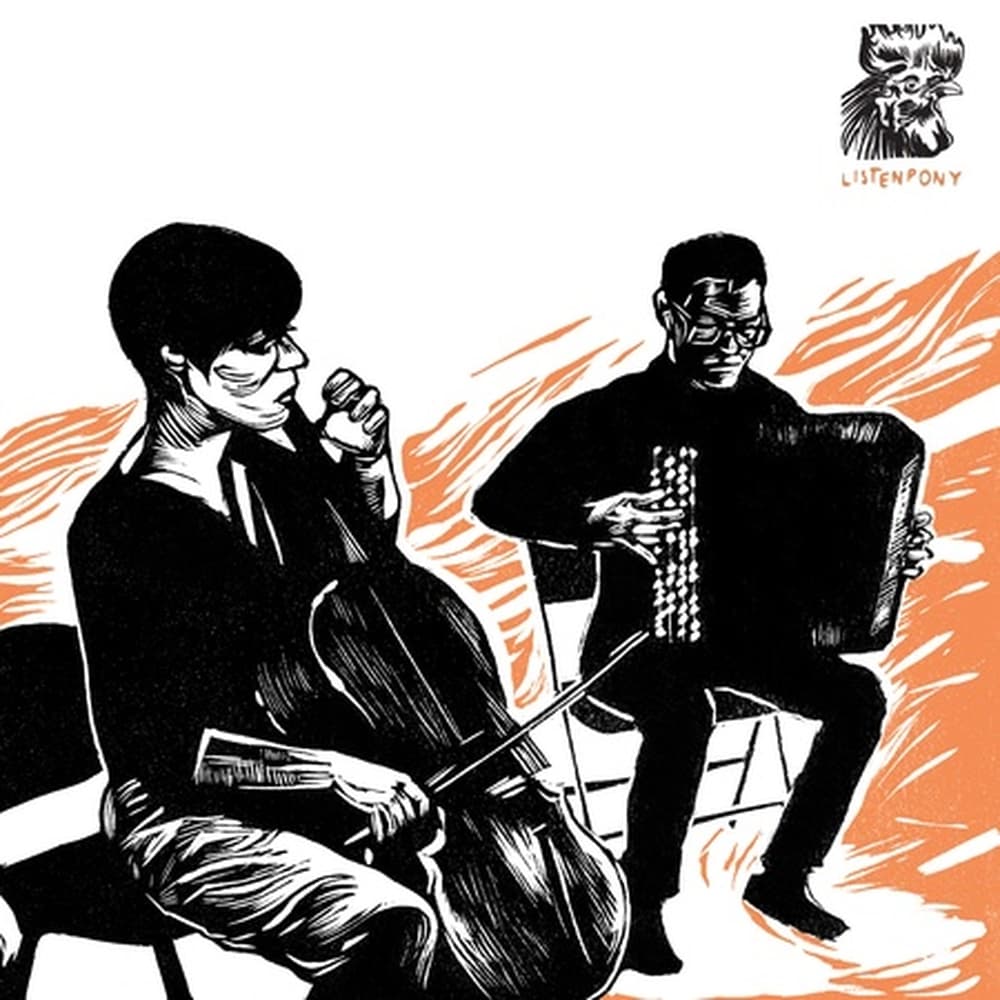 Live at Listenpony: Duo Bayanello
Listenpony's fifth Live at Listenpony EP sees one of the most exciting ensembles on the London chamber music scene, Duo Bayanello (cello and accordion), perform music by Martinů, Lise Morrison (winner of our call for composers), Freya Waley-Cohen and William Marsey.
Track listing:
1. Martinů - Six Pastorales, H190: V. Largo
2. Freya Waley-Cohen - Water
3. Lise Morrison - Tracing
4. William Marsey - For Grace, After a Party
5. Martinů - Six Pastorales, H190: VI. Allegretto

Duo Bayanello was created by accordionist Iosif Purits and cellist Cecilia Bignall in 2015. Although a relatively new ensemble, they have already performed at the Wigmore Hall, Kings Place Festival, St John's Smith Square, and the International House of Music in Moscow.
Released 1 February 2019