The Patronages
12 mins, cello and piano
Written for Huw Watkins and Zoe Martlew. The full title:
The Patronages of Taxiarch Michael, Prince of the First Rank, Advocate of the Jews, Chief Opponent of Satan, Preincarnate Christ and Administrator of Cosmic Intelligence
---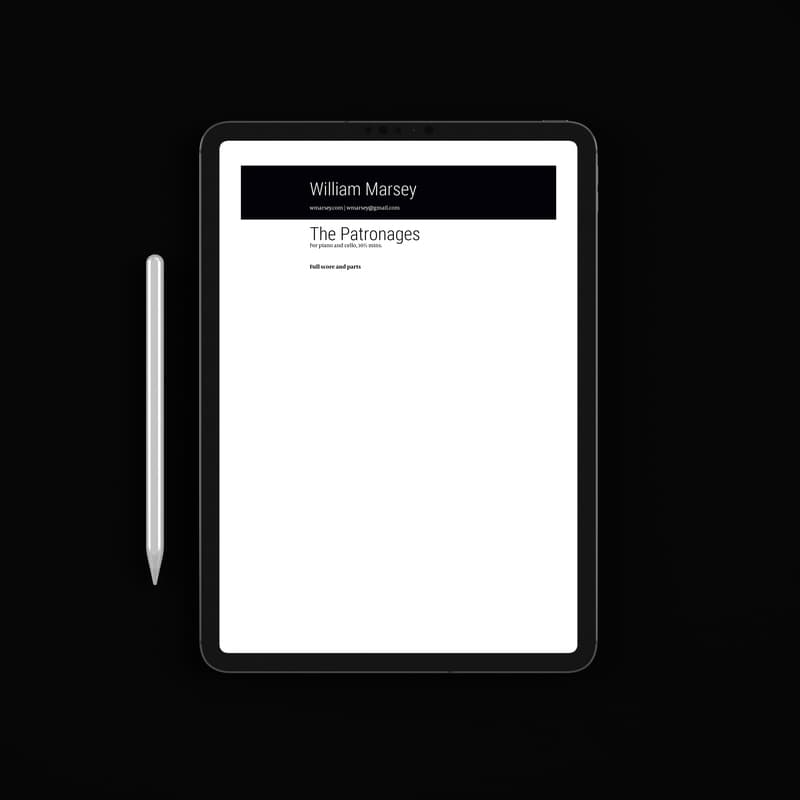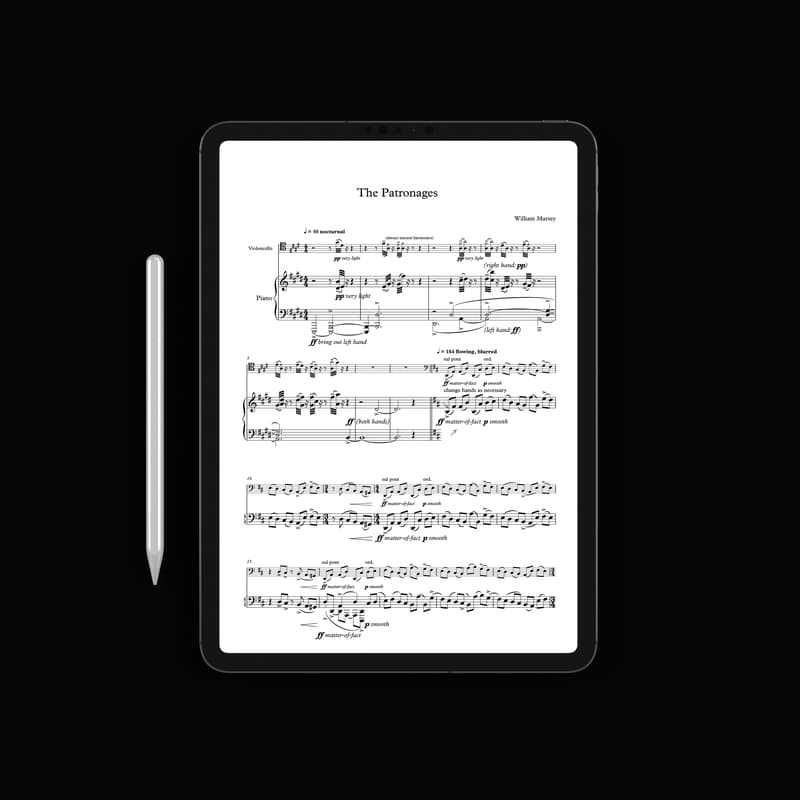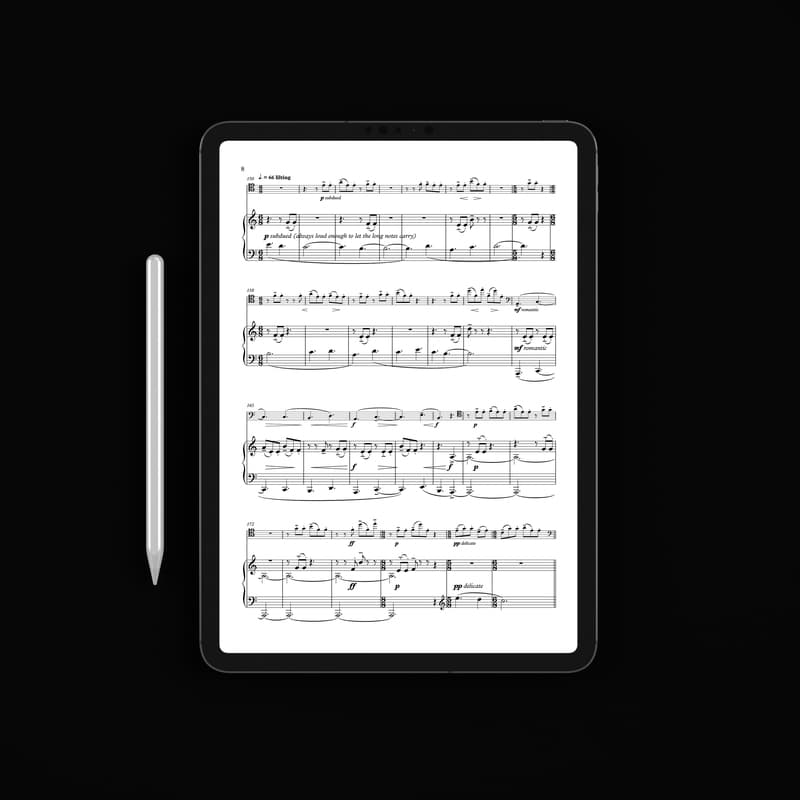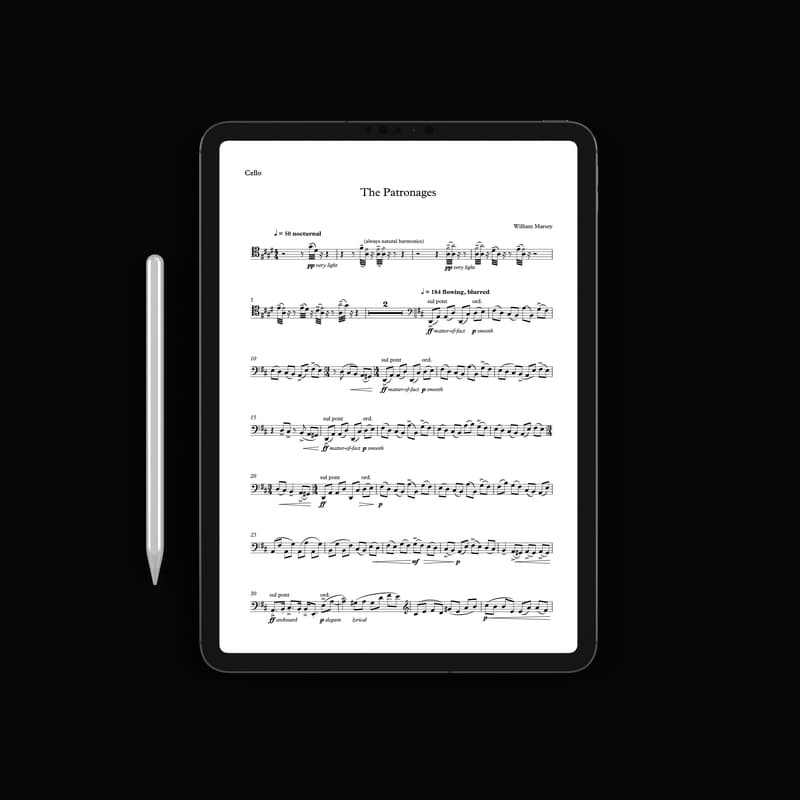 Sheet music
The Patronages
Full score and parts PDF download
£15
Shipping: £0
Total £15.00
---
Purchase Info
PDF sales
PDFs will be automatically prepared and you will receive a download link within an hour after purchase, sent to the email associated with your paypal account.
PDFs are for personal use only. Do not distribute them to others or print out extra copies for friends or students.
If you'd like to perform or distribute the work please contact me at [email protected].
Physical sheet music sales
Sheet music is posted within 4 working days of receipt of payment.
Postage
Physical goods are sent by standard 2nd class post.
Past events
The Patronages, out on bandcamp and streaming platforms.

Cecilia Bignall and Joseph Havlat in luncthtime recital, alongside Martinu.
News
The Patronages playlisted

Tidal has included The Patronages on it's Classical: RISING playlist. See here.

I've released The Patronages, recorded with Joseph Havlat and Cecilia Bignall, on streaming platforms and on my bandcamp today: more info is here.